TOM MALONE



This page is updated: September 15, 2015 7:19 PM

b. Hattiesburg, Mississippi June 16, 1947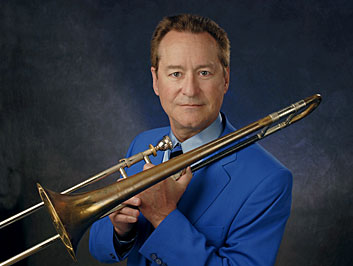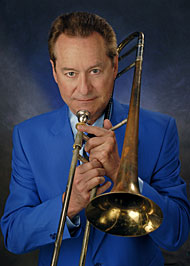 Tom Malone
Tom 'Bones' Malone, trombonist, multi-instrumentalist, arranger & producer is among the most experienced professionals in the business. Tom is best known for his work with The Blues Brothers, David Letterman Show and Saturday Night Live. Tom has played on 4,000 television shows, 3,000 radio & television commercials, over 1,000 recordings and thousands of live performances throughout the world. Tom has written over 1,600 arrangements for television.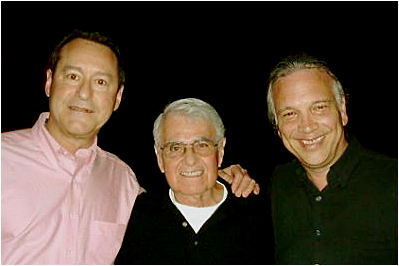 Tom Bones Malone, Dick Nash & Bill Reichenbach at Spazio's, Los Angeles 1/23/09. Photo by Sally Pansing Kravich.

Tom plays 14 instruments professionally. Tom "Bones" Malone has performed, recorded and/or arranged for the following artists and bands: Aerosmith, Average White Band, Al Jarreau, Aretha Franklin, Ashford & Simpson, Al Green, Baja Men, The Band, B B King, Barry Manilow, The Bee Gees, Ben E. King, Bette Midler, Billy Cobham, Billy Joel, Billy Preston, B. J. Thomas, Blood Sweat & Tears, Blues Traveler, Bobby Bland, Bon Jovie, Bonnie Raitt, Bonnie Tyler, Boz Skaggs, Brenda Lee, Bruce Springsteen, Buddy Rich, Busta Rhymes, Cab Calloway, Carly Simon, Carmen McRae, Chaka Kahn, Chuck Berry, Chuck Mangione, Clint Black, The Coasters, Coolio, Count Basie, Cyndi Lauper, David Bowie, David Byrne, David Sanborn, Diana Ross, Dolly Parton, Dr. Buzzard's Savannah Band, Dr. John, Dreamgirls, Eddie Floyd, Eddie Harris, Elephant's Memory, Elton John, Eric Clapton, Etta James, Faith Hill, 50 Cent, Four Tops, Frank Zappa, Frankie Valli,!Garth Brooks, Gato Barbieri, George Benson, Gil Evans, Gladys Knight & The Pips, Glen Campbell, Gloria Estefan, Gloria Gayner, Gypsy Kings, Hank Crawford, Hanson, Harry Connick,Jr., Herbie Mann, Hubert Laws, Instant Funk, J Giels Band, James Brown, James Ingram, James Taylor, Jeff Beck, Jimmy Cliff, Jimmy Page, Joe Cocker, Joe Jackson, Joe Pesche, John Mayer, Johnny Taylor, Jon Secada, Jose Feliciano, Joss Stone, The Killers, Leo Sayer, Les & Larry Elgart, Levon Helm, Little Anthony & The Imperials, Little Milton, Little Richard, Liza Minelli, Lou Rawls, Lou Reed, Louis Bellson, Luther Vandross, Lyle Lovett, Macy Grey, Malo, Mandrill, Mary J. Blige, Marvin Gaye, Meatloaf, Meco, The Meters, Miles Davis, Mongo Santamaria, 'N Sync, Nancy Wilson, Neville Brothers,O'Jay's, Olivia Newton-John, Pat Metheny, Paul Simon, Peggy Lee, Peter Frampton, Phil Collins, Phil Woods, Phoebe Snow, Pink Floyd, Pointer Sisters, Randy Newman, Ray Charles, Ringo Starr, Robert Plant, Ron Carter, Rupert Holmes, Sam & Dave, Samantha Sang, Sheena Easton, Shirley Bassey, Sinead O'Conner, Sister Act, Solomon Burke, Snoop Dog, The Spinners, Spyro Gyra, Stanley Clark, Stanley Turrentine, Stephanie Mills, Steely Dan, Steve Winwood, Stevie Wonder, Sting, Stuff, The Stylistics, The Supremes, Teddy Pendergrass, The Temptations, Tina Turner, Tom Petty, Toni Braxton, Tony Bennett, Van McCoy, Van Morrison, Vicki Sue Robinson, Village People, Vince Gill, Whitney Houston, Willie Nelson, Wilson Pickett, Woody Herman, Yes, and many others.

Tom "Bones" Malone plays Bach trombones & trumpets, Selmer saxophones, Artley alto flute, King bass trombone, Selmer piccolo trumpet, Yanagisawa baritone sax, Jody Jazz mouthpieces.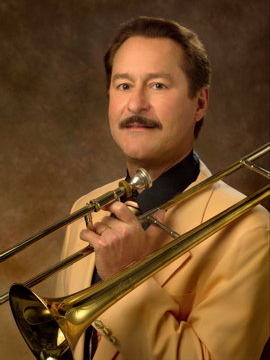 Tom "Bones" Malone

-


Copyright 2015 René Laanen - Trombone Page of the World
Please direct comments and questions about this web site to René Laanen ~ contact