PER BREVIG



This page is updated: October 18, 2020 11:03 AM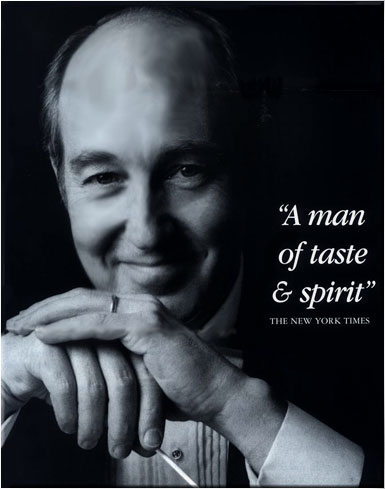 Per Brevig

Per Brevig's career as a trombonist stretches back to his first solo radio performance in Norway in 1956, after which he was offered a post as trombonist with the Bergen Philharmonic Orchestra. He began to study with Palmer Traulsen in Copenhagen soon thereafter, and in 1962 won a prize at the XIVth International Music Competition in Prague.
Leaving Europe in 1965 to study at the Julliard School in New York City, he completed his doctorate in 1971. While still a student at Julliard, he performed a solo trombone concert with the American Symphony Orchestra under Leopold Stokowski. From 1968 to 1994 he was a solo trombonist with the Metropolitan Opera Orchestra in New York.


Per Brevig brings extensive experience, as both performer and conductor to the podium. He is attracting attention internationally as a conductor of remarkable ability and insight. His career has earned him a growing reputation as a superb conductor and orchestra builder. Norwegian born, Maestro Brevig received his music training at The Juilliard School and holds a Doctor of Musical Arts Degree. He was principal trombonist of the Metropolitan Opera Orchestra from 1968 to 1994 and his performed as soloist with major orchestras throughout the world. Numerous commissions and premiers are to his credit. He has an extensive solo discography and is a frequent adjudicator of major competitions.


On leaving his position with the Metropolitan Opera, Maestro Brevig's conducting career expanded quickly. In the five years following 1994 he conducted more than twenty operas. A review in The New York Times declared Maestro Brevig 'shaped the performance [of Rigolettol artfully'. In addition to his positions as music director and conductor of East Texas Symphony Orchestra and the Manchester Symphony Orchestra, (CT), he is continuing his teaching affiliations with the Aspen Music Festival, Colorado, as well as the music schools of Juifliard, Manhattan and Mannes in New York. His conducting repertoire runs the gamut from Renaissance to contemporary music. A staunch advocate of contemporary music, he has commissioned and performed numerous new works.


Maestro Brevig has received numerous awards, including a Koussevitsky Fellowship, Henry B. Cabot Award, three Naumburg Fellowships, the international music competition in Pragm and the Neill Humfeld Award for excellence in teaching. In 1990, King Olav V of Norway awarded him the Royal Medal of St. Olav in recognition of his efforts on behalf of Norwegian music and culture in the United States.
Maestro Brevig has studied the medical problems faced by musicians and serves on the Advisory Boards of Medical Problems of Performing AiWsts and Musikphysiologie und Musik Me&zin, a publication from Stuttgart, Germany.


A champion of Scandinavian music, Maestro BreviZ is founder and president of the Edyard Grieg Society, Inc., New York. Since 1991 the Society has, under his leadership, produced more than 50 events: recitals, chamber performances, radio broadcasts and symposia at Columbia University, to celebrate the composer's sesquicentennial. Events often culminate with a performance at Lincoln Center with Maestro Brevig leading the Orchestra of St. Luke's. New York Times wrote: ' Brevig was utterly convincing and rewarding." New York Concert Review asserted: 'Brevig's conducting is clear and elegant, authoritative without being authoritarian.


Maestro Brevig maintains guest conducting relationships with orchestras worldwide. His most recent engagement with the Costa Rica National Symphony Orchestra included Mahler's Symphony No. 6. His repertoire is large and he is flexible in the programming of operatic as well as symphonic works.
Reviews of Per Brevig, Conductor

The performances of all these pieces were of high quality, and heaped credit upon conductor Brevig and the orchestra ... By any standard, it all added up to a remarkable evening indeed.
A remarkably responsive orchestra, artfully conducted ... made it possible to luxuriate in the music - an experience afl too rare in the concert hall these days ... Per Brevig's and St. Luke's performance was of a whole cloth, beautifully and carefully shaped, and impeccably played.
Per Brevig ... shaped the performance [of 'Rigoletto'l artfully.
The programming was excellent ... a lavish aural fest ... The Glieg Gala concert set fire in the hearts of the audience ... Maestro Brevig brought us the most subtly wrought performances.
As performed by the Orchestra of St. Luke's under the baton of Per Brevig, the program made the reasons for Giieg's renown as clear as the azured sky over Oslo.
A good conductor often has the ability to create calm and satisfaction among the musicians ... When this is true, the result is evident in the music-making, as was the case here.
The concert ... showed incredibly intimate and flawless ensemblt-playing. Most impressive was the timber, tone quality and substance of interpretation inherent in the music. Never exaggerated, always disciplined, one instrument never projecting at the expense of the ensemble ... an exquisite concert.
An exceptional conductor...
Per Brevig and the ensemble played with all possible brilliance.
A gripping performance ... Per Brevig and the orchestra performed with heart and beauty of tone ... a most moving moment.
Brevig excelled at coaxing lush sonorities ... Brevig paid precise attention to each dynamic shading, creating a dense tapestry of sound that I can only call sublime.
---
Per Brevig is managed by
Albert Kay Associates, Inc.
58 West 58th Street, Suite 31E
New York, NY 10019
T: 212-593-1640
F: 212-759-7329
albkayassc@aol.com
www.albertkay-jayyoo.com
For personal matters please contact
Berit Brevig
T: 845-359-5625
F: 845-359-6714
perbrevig@yahoo.com



Copyright 2020 René Laanen - Trombone Page of the World
Please direct comments and questions about this web site to René Laanen ~ contact