American born trombone sensation Jiggs Whigham has been referred to as "Europe's Best Kept Secret," as he has spent most of his professional career based in Europe. Jiggs has played with Stan Kenton, Count Basie, Dizzy Gillespie, Peter Herbolzheimer, Bert Kaempfert, Tony Bennett, Dexter Gordon and Lee Konitz - just to name a few.

Jiggs has just been selected for the prestigious position of visting professor at Indiana University for the 2000-2001 school year. He will continue to serve as Professor for Life and head of the Jazz and Popular Music Department of the Hans Eisler College of Music in Berlin, guest conductor and soloist with the BBC Big Band in England and soloist and clinician world wide.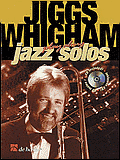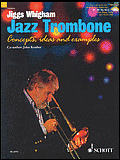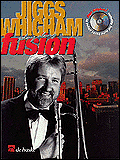 A major trombonist who is quite versatile, Jiggs Whigham has thus far not received the recognition that he deserves, possibly because he has spent a lot of time performing in Germany. After graduating from high school in 1961, Whigham joined the Glenn Miller Ghost Orchestra (under the direction of Ray McKinley) and in 1963 became a member of the Stan Kenton Orchestra. In 1965, he settled in Germany, originally to play with the Kurt Edelhagen band. When that orchestra broke up, Whigham stayed, working as a studio musician, a freelance jazz performer and a teacher, becoming a professor at Cologne Conservatory in 1974.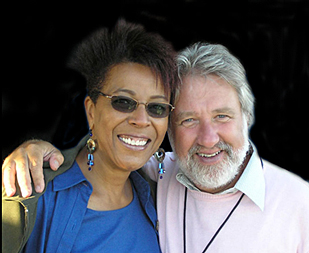 Through the years, he has played with Maynard Ferguson, Count Basie, the Thad Jones-Mel Lewis Orchestra, Johnny Griffin, Freddie Hubbard, Ack Van Rooyen, Art Farmer, Dexter Gordon, Lee Konitz, Dee Daniels and Sarah Vaughan, among many others, and he recorded Trombone Summit in the late '70s with Bill Watrous, Kai Winding and Albert Mangelsdorff. In addition to recordings with Stan Kenton, Johnny Richards, George Gruntz, Rob Pronk, Bill Holman and the Brass Connection, Jiggs Whigham has led sessions of his own for MPS (1971), Telefunken (1976, released domestically by Pausa), Koala (1982) and Capri (1989). ~ Scott Yanow.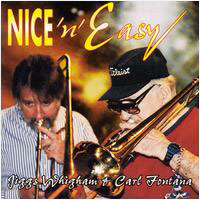 Recorded in 1997, Nice 'n' Easy finds Carl Fontana joining forces with another veteran trombonist: Jiggs Whigham. Together, Fontana and Whigham form a two-trombone front line, and they have a solid rhythm section that consists of pianist Stefan Karlsson, bassist Tom Warrington, and drummer Ed Soph. These days, two-trombone attacks are a rarity, and anyone who has a high opinion of the sessions that trombonists J.J. Johnson and Kai Winding co-led in the '60s knows how regrettable that is. So, when two skilled trombone veterans like Fontana and Whigham get together, it is a happy event!