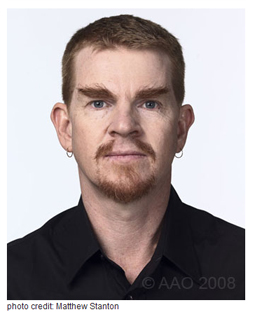 One of Australia's leading jazz trombonists, James Greening has been widely praised for his work with such leading ensembles as Ten Part Invention, Wanderlust, The catholics, The Umbrellas and the Australian Art Orchestra.
Born in Newcastle, James' early experiences included the Newcastle Police Boys Band, with which he toured Europe and Australia. While studying jazz at the NSW Conservatorium, he began working with both modern and traditional jazz bands around Sydney.
Through the 1980s, James developed his distinctive sound and style while working with a broad range of jazz ensembles, latin and R&B bands, orchestras and television showbands. In addition to the groups mentioned above, he has also worked with Bernie McGann (recording the classic CD McGann with the McGann Trio for Rufus), Tim Hopkins, Mike Nock, Chris Cody, Steve Hunter, Monica Trapaga, Vince Jones, Judy Bailey and James Morrison. Over the past twenty years James has also played with Jackie Orszaczky in a number of groundbreaking bands such as Jump Back Jack, Industrial Accident, The Godmothers, The Orszaczky Budget Orchestra and Hungarian Rapsadists.
A member of the Australian Art Orchestra for over ten years, recent projects have been Sandy Evan's Testimony – a tribute to Charlie Parker performed at both Sydney and Melbourne Festivals and Ruby's Story and Kura Tungar: River Songs and Stories – a collaboration with Indigenous performers Ruby Hunter and Archie Roach. Also with the Australian Art Orchestra, James performed in India and featured on the Aria nominated recording with the Sruthi Laya Ensemble titled Into the Fire.
James has performed with many international artists including, US saxophonist Billy Harper, US Bassist Mark Helias at Wangaratta Jazz Festival, Japanese trumpeter Teramasa Hino and at the Sydney Festival 2002, James featured as a guest soloist with the Maria Schneider big band and the Charles Mingus Tribute big band.
With THE WORLD ACCORDING TO JAMES, formed in 1992, he steps forward as a bandleader and composer, presenting music with all the qualities of wit, creativity and exuberance that have long been associated with his work as a soloist. In 1998 a review in the Sydney Morning Herald described the group as probably the best unrecorded band in the country. After featuring on numerous other artists' recordings over the years it wasn't until 1999 that James released an album in his own right of original compositions, No Job Too Small, on Rufus in 1999. Critically acclaimed, it was introduced internationally by Cadence as "one of the best albums of the year, The World According to James is a near-perfect blend of great solos, superb compositions and arrangements, and enough wackiness never to tire". A second CD, Way Back, was released in 2002 on Heads Up and distributed by Vitamin Records. A collaboration with Mathew Doyle, a leading improvising didjeridoo player and Jackie Orszaczky, it was again critically acclaimed and nominated for an Aria in 2003.
Joining James (playing pocket trumpet with this band, as well as his more familiar trombone) in THE WORLD ACCORDING TO JAMES are Andrew Robson (alto sax), Steve Elphick (bass) and Toby Hall (drums), all leading players on the Sydney music scene. The fact that the personnel has not changed since 1992 means that either the band is incredibly lucrative, or the music is as rewarding to play as it is to hear.
PRESS
Reviews of James' playing tells the story of a world of interaction, intimacy, humour and an ultimately rewarding experience for the players and audience alike:
His trombone playing has always carried a buoyancy in the phrasing and shaping of the notes, above and beyond the ripe tones and wit of many of the lines. His compositions further the cause.
John Shand (Sydney Morning Herald)
Greening blends crooning lines into the ensemble, and sometimes yawns and slides mightily across it or rockets from its feather-light bed with overtones crackling, in a galvanising, rich bray.
John Clare (Sydney Morning Herald)
A deeply embedded musicality and love of making music is reconfirmed in John Shand's review of Wayback:
Most music is a lie, born from the pursuit of money or fashion, the worship of technique or the emulation of idols. Avoiding spreading these deceptions requires an almost heroic effort. James Greening's band makes music about truth, beauty, sadness, love, wonder and happiness. The members may have chosen music as a career option, but they play for the love of it, and that can be heard in every note, every nuance of interaction. That interaction is not some by-product of jazz, but the music's essence: art which could only have been created in that moment with those people.
John Shand (Sydney Morning Herald)