Coming from a musical family, trombonist Andy Martin launched his career while still in his teens. His technique and virtuosity quickly established him on the Los Angeles music scene, and since that time he has become one of the most in-demand trombonists across the country, and around the world. His sparkling bebop lines and consummate musicianship make him equally at home on the stage or in the studio, and he maintains a busy schedule in L.A. as a recording artist, sideman, and section player, while traveling frequently for guest appearances.
A world-class jazz musician, Andy has already released eight albums as either leader, or co-leader. These albums showcase his dazzling improvisation alongside other top jazz artists such as the late Carl Fontana, Pete Christlieb, Bobby Shew, and Eric Marienthal. Andy leads a quartet on his latest record project, which is soon to be released on the Fresh Sounds label. He has also collaborated as a sideman with jazz greats such as Stanley Turrentine and Horace Silver. Andy has a long association with Vic Lewis and has been the featured soloist on Vic's cds for the last 17 years. Vic was instrumental in getting Andy and The Metropole Orchestra together for the marvelous recording on Mons Records.
Additionally, he is well-known for his work as a lead player, and featured soloist, with virtually every big band in L.A. Most notably, he has performed with Gordon Goodwin's Big Phat Band, the Bill Holman Big Band, and Tom Kubis' band. He has also appeared in bands led by Jack Sheldon, Louis Bellson, Quincy Jones, Matt Cattingub and Bob Curnow, among others.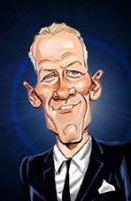 Andy has long been one of L.A.'s first call trombonists for commercial recordings, television and motion pictures, and live theater. He has contributed on albums for many popular artists, including the Pussycat Dolls, Coldplay, and Michael Buble. His television credits include every major awards show: the Grammys, the Emmys, the Academy Awards, the Golden Globes and the Screen Actors Guild Awards. He has also appeared regularly on the soundtracks of hit TV shows like "American Idol," "Dancing With The Stars," "Family Guy," "American Dad," "King of the Hill," and the new series "Invasion." Andy's motion picture credits include the soundtracks of over 75 major films, including a recent project, with Grammy Award winning rap artist Kanye West, for the soundtrack of Mission Impossible III. He can be heard on the soundtracks of such movies as "Glory Road," "Just Like Heaven," "Rush Hour," "Planet of the Apes," animated hits like "Monsters, Inc.," "Robots," and "Cars," as well as "Spiderman," "Big Fat Liar," "Enemy of the State," "Armageddon," "Patch Adams," and "Romeo Must Die." Andy is also first call trombonist at Hollywood's Pantages Theater, where he has played for Broadway hits like Mel Brooks' "The Producers," Disney's "The Lion King," "Wicked," "Hairspray," etc.
Andy's first influence was his father, music educator and trumpeter David Martin, and as an instructor, Andy has influenced countless young players. He has appeared at many colleges and universities throughout the country as a guest artist and clinician, and can be contacted regarding availability. He is also the trombone instructor for the Jazz Studies Program at Cal State Fullerton.
The broad range of his career is a credit to his exceptional talent. He counts among his influences the trombone greats Frank Rosolino and Carl Fontana, as well as saxophonist Michael Brecker and trumpeter Clifford Brown, and he has incorporated these different elements into a personal style that is a balance of accuracy and spontaneity, discipline and creativity. He covers the whole range of the instrument with the same warm tone and impeccable articulation, and is equally adept in all styles, with a vocabulary of ideas that never grows stale. His exciting improvisations and melodic fluidity showcase a level of technique hardly matched among trombonists.
Andy is a Yamaha artist (since August 2006)