RANDY PURCELL 1946 - 2009



This page is updated: October 15, 2020 5:59 PM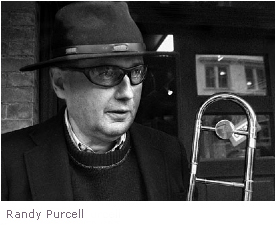 Trombonist Randy Purcell died May 16th, at age 63.
From a post on the MF forum, his sister wrote: "Randy passed away Sat. May 16th at 11:18 PM.
He was ill for quite a while, and though we prayed for a recovery, he had lost his will to live.
Unfortunately he died at the relatively young age of 63 years.
The sun came down on him - but at least we can still see him and hear him play."
-

Copyright 2020 René Laanen - Trombone Page of the World
Please direct comments and questions about this web site to René Laanen ~
contact