TOLE, William Suart jr. - September 23, 1937 - May 20, 2017



This page is updated: April 2, 2022 6:35 PM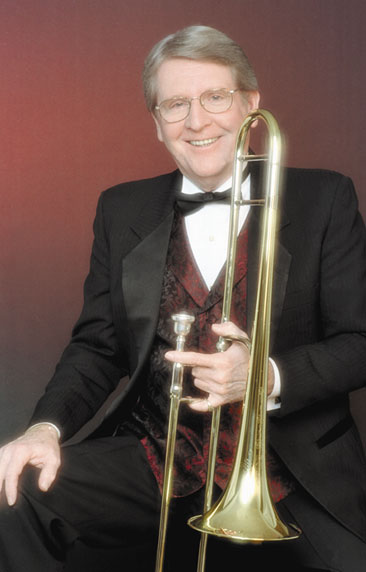 Bill Tole
Chandler, AZ
Born in Pittsburgh, PA., Bill Tole comes from a musical family. His father was a high school band director and a representative for Selmer and King musical corporations for many years and is currently active as a professional trombonist and pianist. His mother also plays the piano, and for many years performed as a vocalist and accompanist for master chorales in Western Pennsylvania. Until retirement, she was a music teacher for children with special needs. His parents both have been a tremendous influence on Bill developing an appreciation and love for the art.
Wishing to pursue a career as a musician, Bill attended Duquesne University School of Music. After four years of college he auditioned for the Tommy Dorsey Orchestra and went on tour with that band. He later joined the US Air Force dance band, the "Airmen of Note", which is a continuation of the Army Air Force "Glenn Miller Orchestra". Tole was solo trombonist with the "Airmen of Note".
With Bill's expertise and qualifications he quickly became a much sought after musician. He moved to New York City in the 60's and played many of the top Broadway shows, headliner artists, club dates and also was very busy playing on recordings during the prime of New York City studio days. However, a change in the studio scene relocated Bill to Los Angeles in 1967 where he continued recording on albums, commercials, television and movies.
Bill's career took a different turn when a producer put out a casting call for a trombonist to portray Tommy Dorsey in a film starring Liza Minelli and Robert DeNiro. In Bill Tole they not only found a professional trombone player, who understood the musical era, who had a big band of his own for the movie, but also could play as sweet as Dorsey. Tole had the musical credentials to land the part, and looked just like that "sentimental gentleman" in the 1977 release NEW YORK, NEW YORK.
Upon completion of the film, Bill Tole recorded his own version of the movie sound track, entitled "Music from New York, New York" for Calliope Records. The 90's brought a new recording contract with Courtney Records and two new recordings on compact disc and cassette "Big Band On the Move" and "Big Band Memories". The Bill Tole Orchestra is also featured on "The Modernaires Now" CD and with the Pied Pipers on their new CD, "Dream".
Bill has performed with many of the great stars in the music business. Some of the big band leaders he has played with include; Ray Anthony, Tex Beneke, Louis Bellson, Les Brown, Bob Crosby, Harry James, Quincy Jones, Nelson Riddle. He has recorded albums with great singing stars such as Ella Fitzgerald, Barry Manilow, Tom Jones, Pearl Bailey, and many recordings and television specials with Frank Sinatra.
He is the trombone instructor at Vanguard University in Southern California and is very much in demand as a soloist and lecturer throughout the United States. He has also taught master classes in Great Britain and Europe and performed in Australia, New Zealand and Japan with his own band.
Bill has been the leader of the JIMMY DORSEY ORCHESTRA [ order CD Amazon ] since January 1, 2002.
web Pages:
www.BillTole.com
www.jimmydorseyorchestra.com




Copyright 2022 René Laanen - Trombone Page of the World
Please direct comments and questions about this web site to René Laanen ~ contact