MICHAEL B. WHEELER - May 24, 1937 - August 9, 2018



This page is updated: October 11, 2020 3:56 PM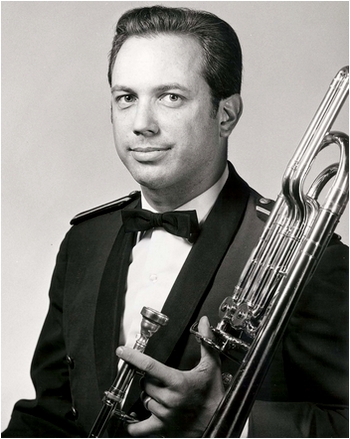 Michael Bancroft Wheeler
May 24, 1937 – August 9, 2018
Michael B. Wheeler was born in 1937 in Hawaii and first picked up a trombone in elementary school to avoid P.E. His talent was quickly recognized, and he studied under the likes of Urban Carvalho, Hyram Lammers, and Bernie Schneider.
Prior to enlisting in the Air Force, Wheeler worked as a prominent studio musician for Paramount Pictures and the Hanna-Barbera studio orchestra. He can be heard performing on the "Meet the Flintstones" theme, and countless other soundtracks. He also performed with backup bands for Elvis, the Beach Boys, and Jan & Dean, as well as ensembles including the Honolulu Symphony and the Royal Hawaiian Band.
Wheeler began his Air Force career in 1961 by enlisting in the United States Air Force Music Program as a bass trombonist with the USAF Band of the Pacific. As his career continued, Wheeler also served as a member of the USAF Band of Mid-America, and in 1970 won the bass trombonist position with the United States Air Force Band in Washington, DC, under the direction of Colonel Arnald D. Gabriel. In addition to his performing duties, Wheeler served as a managing member of its copying staff, and ultimately became the "Chief of Music Production." He was instrumental in constructing thousands of arrangements and new compositions for performance by the USAF Band.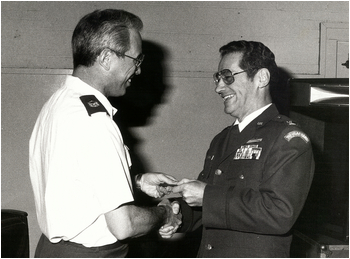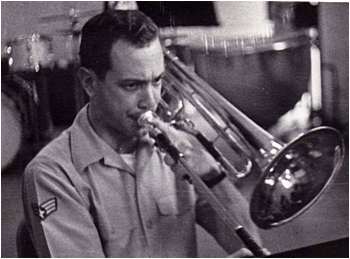 During his 30-year career in the Air Force and in retirement, Wheeler taught private lessons in the D.C. metropolitan area. Many generations of young trombonists, euphoniumists, and tubists flourished under his teaching. Chief Wheeler was recognized for his incredible teaching legacy by being selected as a recipient of the National Band Association Award at Lake Braddock Secondary School.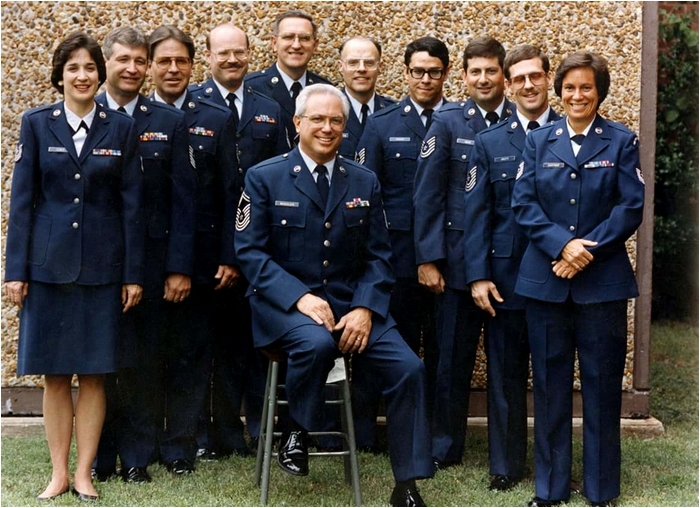 Following a courageous battle with both Parkinson's Disease and cancer, Michael Wheeler passed away peacefully in his sleep on August 9 th , 2018 surrounded by his family and loved ones. The Ceremonial Brass honored fellow bandsman, Chief Master Sgt. Michael B. Wheeler, retired, as he was laid to rest in Arlington National Cemetery. Chief Wheeler was not only an exceptionally gifted performer, but also a remarkable man whose life left an incredible impact on his community.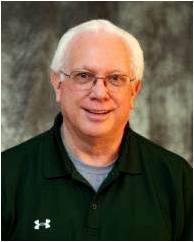 --






























Copyright 2020 René Laanen - Trombone Page of the World
Please direct comments and questions about this web site to René Laanen ~ contact